3+ Best TV Shows Like Family Affair (1966)
If you are wondering, what to watch next after Family Affair, then you will love our list of 4 TV Shows like Family Affair. The recommendation list is the result of multiple factors such as its origin country, language, genre, and storyline.
Release Date:
September 12, 1966
Total Seasons / Episodes:
5
/
138
Story Line:
Family Affair is an American sitcom that aired on CBS from September 12, 1966 to September 9, 1971. The series explored the trials of well-to-do civil engineer and bachelor Bill Davis as he attempted to raise his brother's orphaned children in his luxury New York City apartment. Davis' traditional English gentleman's gentleman, Mr. Giles French, also had adjustments to make as he became saddled with the responsibility of caring for 15-year-old Cissy and the 6-year-old twins, Jody and Buffy. The show ran for 138 episodes. Family Affair was created and produced by Don Fedderson, also known for My Three Sons and The Millionaire.
Which OTT Platform has Family Affair?

Hoopla

IMDB TV Amazon Channel

Google Play Movies
Amazon Video
TV Shows Like Family Affair (1966)
Most relevent tv shows recommendation for Family Affair are Battlestar Galactica, Rhoda, Land of the Lost, H.R. Pufnstuf, .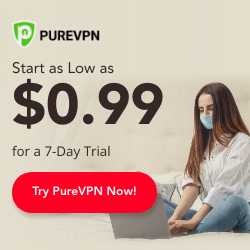 Genre:
Sci-Fi & Fantasy
Drama
Total Seasons / Episodes:
1
/
22
7.0
---
143
Story Line: When the 12 Colonies of Man are wiped out by a cybernetic race called the Cylons, Commander Adama and the crew of the battlestar Galactica lead a ragtag fleet of human survivors in search of a "mythical planet" called Earth.
Total Seasons / Episodes:
5
/
110
6.1
---
16
Story Line: Rhoda is an American television sitcom, starring Valerie Harper, which aired 109 episodes over five seasons, from 1974 to 1978. The show was a spin-off of The Mary Tyler Moore Show, in which Harper between the years 1970 and 1974 had played the role of Rhoda Morgenstern, a spunky, weight-conscious, flamboyantly fashioned Jewish neighbor and native New Yorker in the role of Mary Richards' best friend. After four seasons, Rhoda left Minneapolis and returned to her original hometown of New York City. The series is noted for breaking two television records, and was the winner of two Golden Globes and two Emmy Awards. Rhoda was filmed Friday evenings in front of a live studio audience at CBS Studio Center, Stage 14 in Studio City, Los Angeles, California.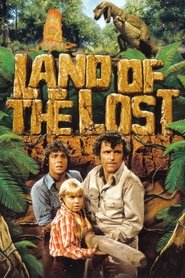 Genre:
Action & Adventure
Sci-Fi & Fantasy
Family
Total Seasons / Episodes:
3
/
43
7.7
---
24
Story Line: Rick Marshall and his children Will and Holly were on a weekend expedition rafting trough a river when an enormous earthquake diverts them to an eclectic alien world inhabited by dinosaurs, chimpanzee-like cavemen called Pakuni, and aggressive, humanoid creatures called Sleestak.
Genre:
Sci-Fi & Fantasy
Kids
Total Seasons / Episodes:
1
/
17
7.8
---
12
Story Line: H.R. Pufnstuf is a children's television series produced by Sid and Marty Krofft in the United States. It was the first Krofft live-action, life-size puppet program. The seventeen episodes were originally broadcast from September 6, 1969 to December 27, 1969. The broadcasts were successful enough that NBC kept it on the Saturday morning schedule until August 1972. The show was shot in Paramount Studios and its opening was shot in Big Bear Lake, California. Reruns of the show aired on ABC Saturday morning from September 2, 1972 to September 8, 1973 and on Sunday mornings in some markets from September 16, 1973 to September 8, 1974. It was syndicated by itself from 1974 to 1978 and in a package with six other Kroft series under the banner Kroft Superstars from 1978 to 1985. In 2004 and 2007, H.R. Pufnstuf was ranked #22 and #27 on TV Guide's Top Cult Shows Ever.
Conclusion TV Shows Similar To Family Affair
The recommendations list for TV Shows like Family Affair always changes.Hence, visit our site regularly to get the updated information.